welcome to doj
dec.
12
, 2011
welcome to the home of the defenders of justice, one of the oldest online gaming guilds in the world. membership in the defenders is "free". the reason for this guild is to provide a vehicle for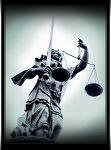 players to meet and travel together with the benefits of being in the same guild. community involvement and interaction with others from around the world is what online gaming is really about. we seek role players that would like to try joining a group from time to time when convenient to you. totally new players are always welcome however we encourage you to travel alone and meet others first in whatever online game you are playing. after you have experienced the game and know what you are looking for in a guild then come visit our message boards and introduce yourself. you do not need icq or even provide us with your e-mail address. we do not want it or need it. we only seek trusted travel companions in the games we play.
click here for news and updates!